PERFORM Researchers Artem Bielozorov, Rehan Iftikhar and Gültekin Cakir from Maynooth University, organized and ran an interactive and informative workshop for TY students from Gaelcholáiste na Mara, Co. Wicklow, Ireland. The goal of the workshop was to introduce cutting edge research in digital retail to young entrepreneurs at the school and help them to establish and run successful businesses using digital tools and technologies.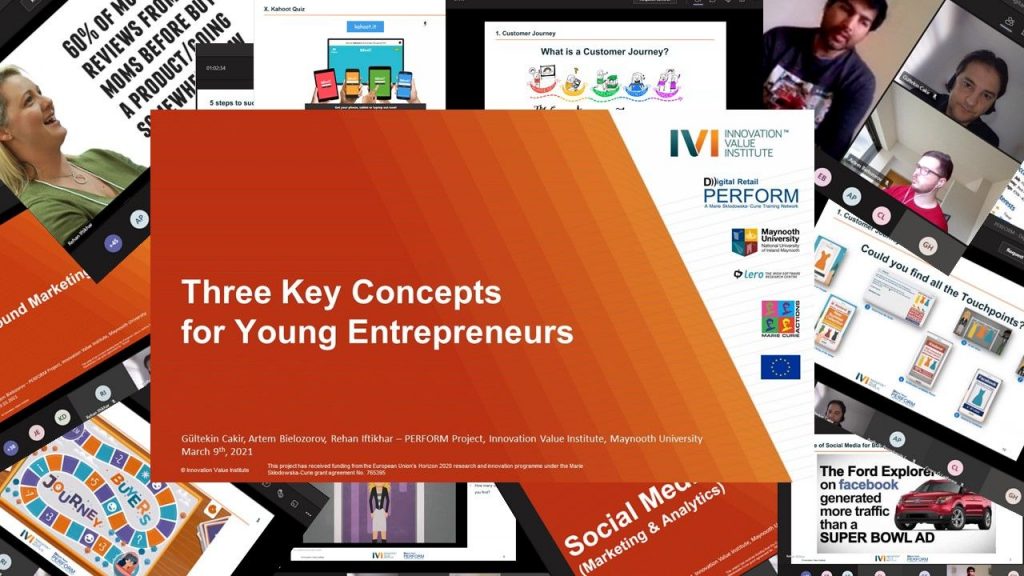 The workshop kicked off with a welcome note from Prof. Markus Helfert, Director of Innovation Value Institute. He mentioned the fascinating topics around social media and customer journey on the agenda and found it fantastic to see such a good number of young entrepreneurs in attendance and wished them a fun and informative session.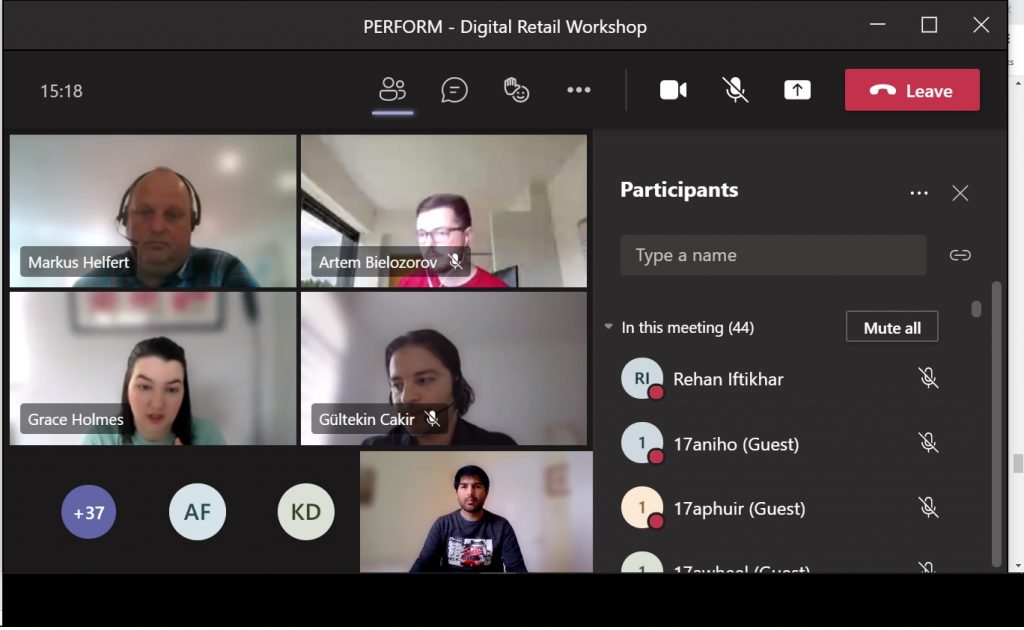 Three key concepts (customer journey, social media and inbound marketing) in digital retail were presented during the workshop. The interactive sessions were followed by a short quiz game around the concepts described in the workshop.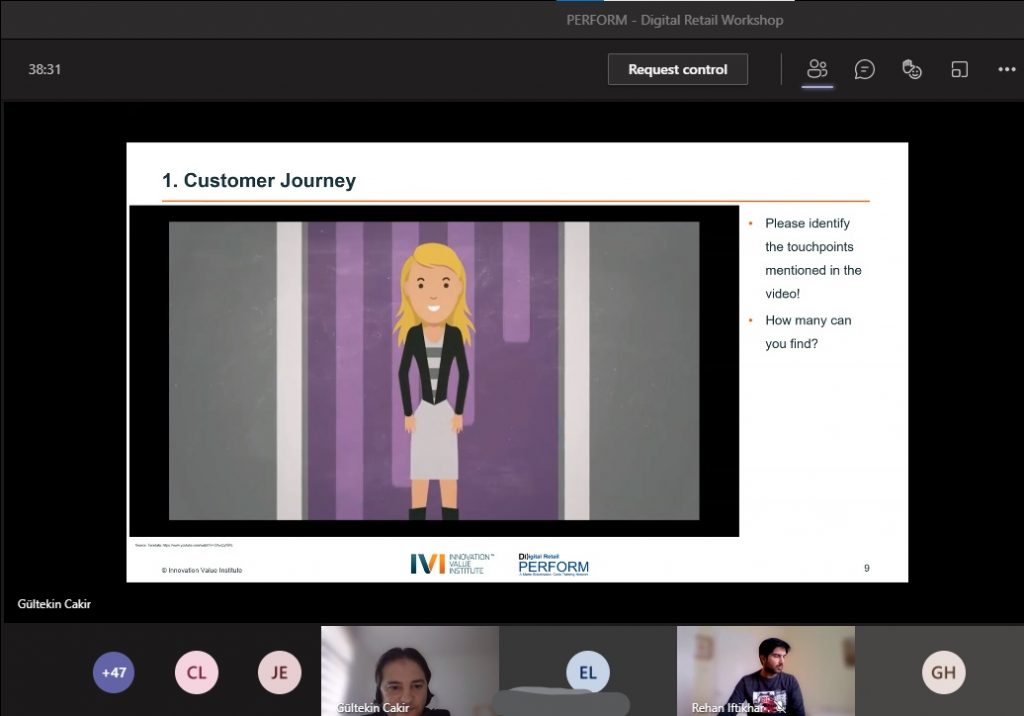 Gültekin Cakir delivered the first interactive session on customer journey explaining the importance of a customer journey and how businesses use touchpoints to map the customer journey. It was an interactive session with student engaging continuously throughout the session. Following the session on customer journey and touchpoints, Rehan Iftikhar explained the use of social media for marketing and analytics. Students were shown examples of some of the best practices in social media marketing to evoke ideas for launching successful social media campaigns for their own businesses. The session finished with a five-step that could be used by students to establish a powerful social media presence for their own business.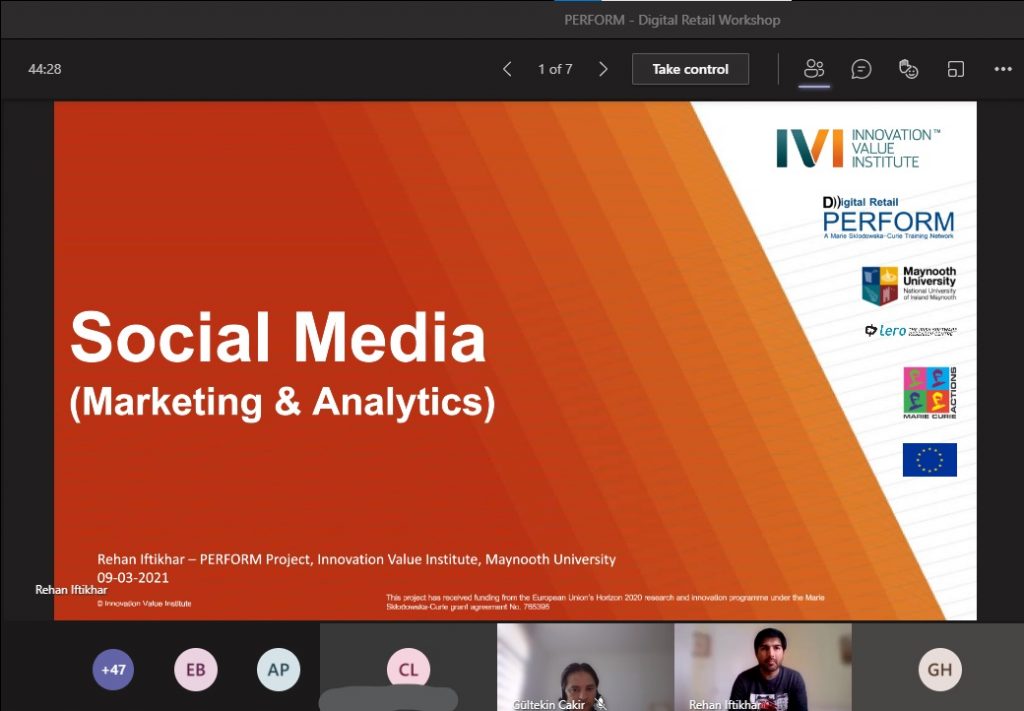 Artem Bielozorov finished with an extremely informative session on inbound marketing. The attendees were provided with ideas and ways in which they can create engaging content for their target audience. He also showed the student how they can make personas of the target customer for their business. Artem finished the presentation by explaining to the students how they can use SMART criteria to set objectives for their business. The workshop then continued with a fun Kahoot game in which students engaged enthusiastically. Most of the attendees took part in the quiz game and were engaged thoroughly. The top three participants were awarded prizes. Overall, the response from the Students found the workshop helpful and their teachers expressed interest in further collaboration in the future.