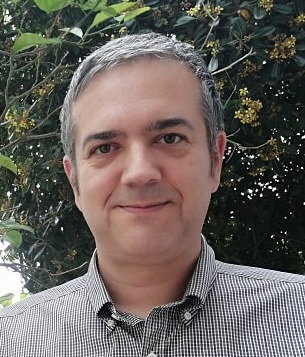 My name is Ioannis Allagiannis and I am from Spata, a town near Athens Greece. I joined the PERFORM Innovative Training Network at August 2020. Participation in a European research project would permit me to significantly extend research completed to fulfill requirements of the Master Programme in Information Systems of Linnaeus University. In combination with coursework from a Bachelor degree in Accounting and Finance from the Technological Educational Institute of Piraeus, Greece, followed by more than 20 years of professional work experience, participation in a European research project would allow me to grow academically and professionally.
During my work career I have cooperated with more than 200 small and medium enterprises of diverse industries in Greece staying on top of the ever-changing technological advancements.
Through my work experience I have realized the importance of creating a coherent customer experience for digital retail by combining both traditional offline and online retail; the support that emerging technologies offer to digital retail and the challenges that may arise.
In my master thesis research in 2014, following coursework on business models and emerging technologies, I conducted a multiple case study in Greek small and medium enterprises on electronic data interchange (EDI). Through my research, I aimed at providing insights regarding the adoption of new technologies by Greek SMEs and the way digital transformation can help companies improve contemporary business operations and processes.
I will to continue exploring methodologies with the aim of investigating the use of emerging technologies to build innovative customer-centered digital retail services. I analyze opportunities and develop plans to conduct initiatives in order to achieve notable outcomes. I persist despite obstacles to accomplish my goals on a basis of fairness and equality.
My work experience in digital retail, research skills and analytical abilities along with my personal qualifications will contribute to both the project of European Training Network PERFORM and to the discipline of Informatics.
Recent Posts about Ioannis
PERFORM Work Package 1, which focuses on Business Models, presents a guide to successful Digital Transformation. Here is the link to the full white paper: