The 8th Annual Conference is the flagship event of the Marie Curie Alumni Association and was conducted virtually this year. PERFORM members had the opportunity to take part in various sessions around the theme "Research in times of crisis", network and exchange thoughts and ideas with fellow Marie Curie Members.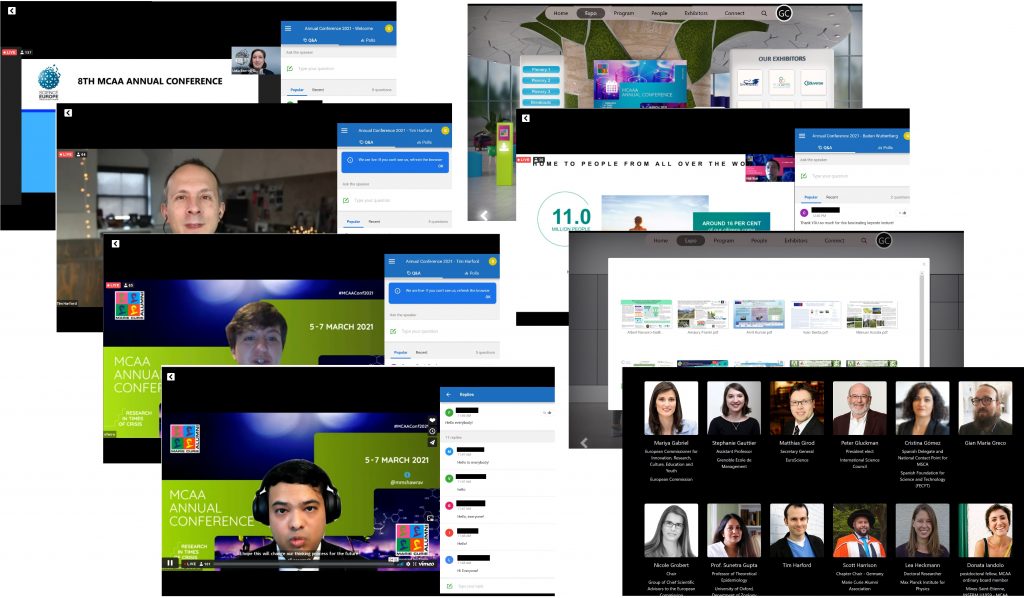 The sessions covered new and established topics such as mental health, intercultural competencies, inclusiveness / diversity, open research and open science, entrepreneurial skills, research careers from around Europe and many other subjects presented virtually by a great ensemble of speakers.
We want to thank the MCAA for the fantastic organisation, the variety and high quality of sessions delivered and the ongoing support we can count on.
Looking forward to next year's conference!