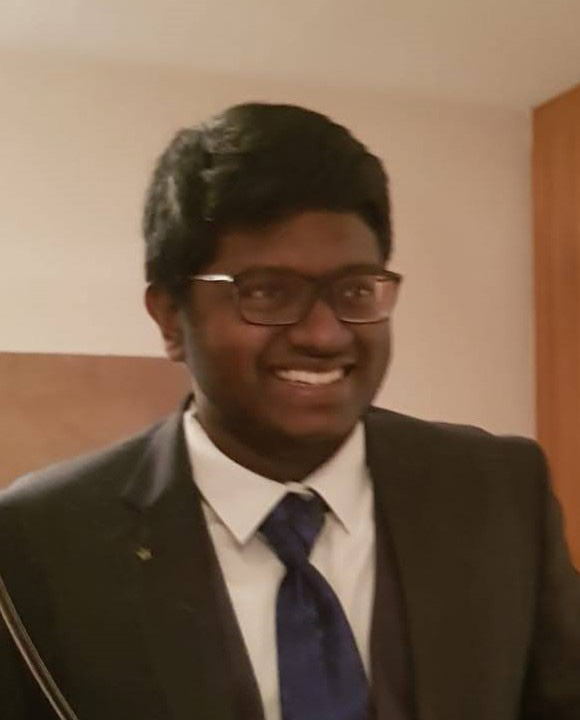 Karthickeshwar Shankaravelu
Raiffeisenlandesbank Oberösterreich​
Hi, I am Karthickeshwar Shankaravelu from India. I completed my bachelor's in Electronics and Communication Engineering from Anna University in Chennai, India, and my master's in business management from the University of Limerick, Ireland. My master's thesis is based on implementing the application of the Smart contract in the football industry. The dissertation concentrates on the use and benefit of the contracts from different perspectives like governing bodies, third-party sponsors and football transfer systems.
My research career started with the role of Research Associate with the Technology Adoption Group, Innovation Value Institute (IVI) at Maynooth University, Ireland – funded by the Science Foundation Ireland and hosted by the Lero software research centre. My research focused on Sustainable Development, Business Model and Service Innovation – along with mapping and reviewing the current and future trends in EV battery chemistry, market ecosystem and its economic repercussions. I have also worked with IVI on Cybersecurity Budgeting Benchmarking and Digital Health & Wellness Capability Maturity Framework (DHW-CMF) research projects. My research interests lie in enterprise digital transformation, business model adaptation and service innovation.
My PERFORM project aims to explore challenges related to novel payment technologies and how those can assist to improve the payment process towards a seamless customer experience. The project also evaluates the customer and merchant experience with existing technologies and presents possible improvements for these technologies. I am excited to be a part of the PERFORM group to learn and work along with different industry researchers across disciplines to gain knowledge and fill the gaps of the previous research in digital retail.
Recent Posts about Karthickeshwar