Gabriele Obermeier, researcher within the EU Horizon 2020 project PERFORM and located at the University of Applied Sciences Upper Austria, started her first of two secondments at NTS Retail in Leonding.
First Secondment at NTS Retail
The special aspect of the project PERFORM is the connection between research and industry. Therefore, a fixed part of the three year program is to conduct research at the location of an industry partner (called "secondment"). In Gabriele's case, this is the research and development department at NTS Retail in Leonding, where she will stay from February to April 2019 and again for the same period in 2021.
NTS Retail is a retail software and consulting company, specialized on the industry of telecommunication. They work with companies such as Drei Austria, Swisscom, A1 Telekom Austria, Telefonica Germany, and many more. One of their products is the "welcome manager". Instead of looking and waiting for a free service employee in the store, customers are able to queue for an appointment and spend the waiting time strolling around in the shopping mall. As soon as the appointment is coming up, a short message will notify customers to come to the store. The welcome manager can be implemented as self-service solution on a big touch-screen, as tablet application which is handled by an employee of the store, as well as robotic device, such as "Roberta".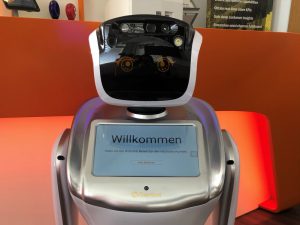 In March, Gabriele was able to join NTS Retail at the leading trade fair for retail technology, EuroCIS in Düsseldorf (Germany), and the Internet World Expo in Munich (Germany). The exhibitors at the trade fairs presented their innovative technologies and solution for the future of retail. NTS Retail presented their self-service kiosk in cooperation with hardware supplier Pyramid Computers.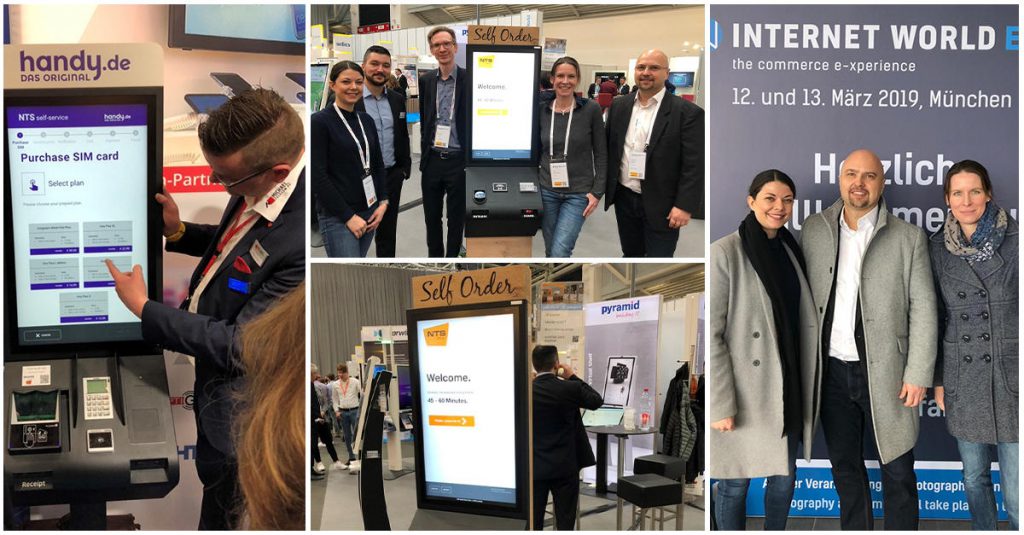 The goal of the first secondment is to set up an empirical study, which will be conducted at retail stores with NTS Retail's systems. NTS Retail offers many technologies which will have a huge impact on how customers will shop in the future. We are excited to see which results Gabriele will get of her study.
ESR #5: Gabriele Obermeier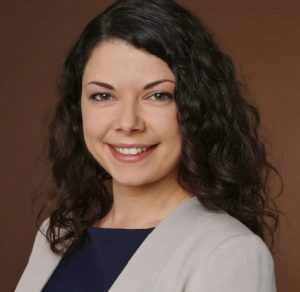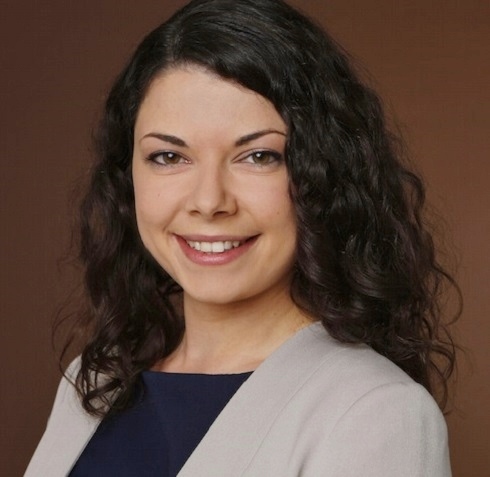 Gabriele Obermeier is a PhD student at the Johannes Kepler University Linz and research associate at the University of Applied Sciences Upper Austria. Within the project PERFORM she focuses on analysing the in-store retail experience.