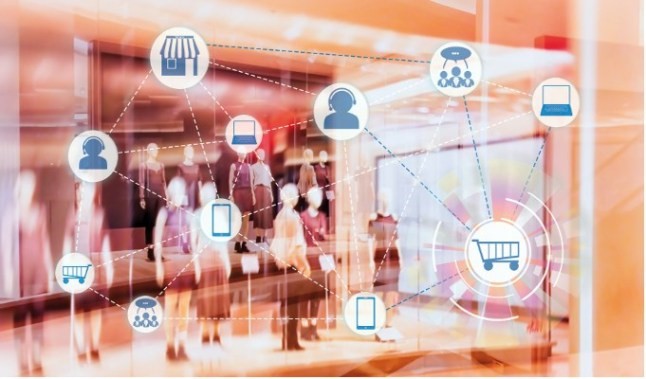 Introduction:
The history of retail has existed since ancient times, it started as a barter system and archaeological evidence for trade dates back more than 10,000 years. With time, barter was replaced with retail involving coinage. As the civilization progressed, the temporary markets and stalls were turned into permanent retail shops. The early department stores were exclusive shopping avenue rather than a place where shoppers could spend leisure time and enjoy the experience of shopping. After the department store, the shopping mall culture became prevalent (before the internet and smartphone gripped the world). These malls were built to create a shopping atmosphere where people felt so comfortable and relaxed that they would spend more time in the environment, thus enhancing purchasing opportunities. With the advent of the internet and smartphone came e-commerce and multichannel retail. Now the focus is completely on omnichannel retail which provides a seamless customer experience at each stage of the customer journey (pre-purchase, purchase, or post-purchase). Thus, the retail has been there for long; it is just changing the format.
The terms such as retail apocalypse, retail meltdown, and tsunami of store closures started around 2015. The year 2017 and 2018 saw a record level of store closures. The big retail chain such as Macy's, Sears Holdings, JcPenny, Toys r Us, and Kohl closed there some or all stores in the last few years. The current Covid-19 pandemic has reignited it to some extent, and lockdown in various countries resulted in increased traffic towards e-commerce. In spite of many store closures, and booming e-commerce, the physical stores are not dead. According to the IHL research group, now more retailers are opening stores than those that are closing. According to it, too much debt and rapid expansion are the two main characteristics of big retail chains closing the stores. However, one thing is sure that the role of the store has changed in the era of the internet and smartphone-driven retail. In the last decade, there has been hype about digitalization in every sector, and digitalization opens new doors but thinking that robots and digital technology would replace the physical stores and store personnel is far from reality as of now. The current pandemic has forced businesses to go digital and accelerated digitalization. However, one thing that the current pandemic has highlighted is the need for social interaction. With most of the countries in lockdown, people are forced to follow physical distancing now realize the importance of human interaction far more than before and digital fatigue is a real thing.
Revamping Physical Store:
The physical store represents a key channel for retail innovation, as it is the main touchpoint of face-to-face interaction with customers and is the place of conjunction of multiple retail channels. Digital disruption has empowered consumer and their expectations in terms of convenience, efficiency, and agility across the channels. Nevertheless, there are certain consumer drivers for physical spaces that cannot be replicated in an online setup such as touch and feel, instant gratification (immediate delivery), meaningful connection, and above all, the experience in itself. However, with customers increasingly shifting their shopping online, it is not enough for a brick and mortar store to be just a transactional avenue; instead, it should now serve a brand-strengthening environment in which customers can have special, in-person experiences that cannot be recreated in digital channels alone.
To keep the stores pertinent, retailers need to make the most of physical store's benefits, below are some key points that retailers should keep in mind to revive and reinvent their physical stores.
Experiential Format: Nowadays retail store is not just a traditional store that has sells the product but it is now a space that provides an enriched experience, connection, and interaction. Flagship stores, pop-up stores, showroom stores, concept stores, and guide shops are some of the new formats of retail stores. As per the MIT Sloan Management Review article of 2018 "average store size is decreasing, consistent with the idea that offline first retailers are providing a more intimate environment and moving away from stores with a predominantly fulfillment oriented role". Toys R Us, a toy and baby product retail chain, closed all their stores in 2018 and now they are back with much smaller stores that do not just sell toys but it is a place where kids can play and have fun. They offer interactive displays and spaces for special events such as birthday parties, that amazon or online-only retailer cannot create. Similarly, Bonobos, a men's clothing retailer, has guide shops with trial-on inventory only, a store where visitors get a high customer service, tactile experience, and perfect fitting with purchase via an in-store digital device and get it delivered to their doorsteps. These new formats will strengthen the brand position and revive the physical stores. Shifting from transactional to multi-functional space (store to space) is the new way of physical retail.
Thinking out of the box: Over the last several years, retailers have spent millions on efforts to get consumers inside the stores. Retailers are hosting fashion shows, bringing in experts to demonstrate new products, using sports figures and influencers to promote brands and products. The retail is not primarily about selling products, but about selling the brand. The store, Showfields in Manhattan exemplifies an immersive retail experience; it combines pop-up shops with art exhibitions, theatrical experiences, community events, and restaurants. As per its website, Showfields is positioned as "the most interesting store in the world," and collaborates with brands to create a stage for immersive storytelling and expose new offline channels for growth through novel experiences with the brands. Whereas, Lifvs is an unmanned Swedish grocery store whose idea is to be found in places where there are normally no other stores, for example, in the countryside. In Swedish towns, most of the stores are closed in the evening but Lifvs promises access 24 hours any day of the week. Similarly, Moby Mart is another out of box thinking, it is an autonomous unmanned store on wheels; customers do not have to go to the store, instead, they can bring the store to them with their app on the phone. Thus, the fast changing retail landscape needs innovation to retain and satisfy customers. Nike, the footwear company, opened a store in Long Beach California. It is designed to serve as a community hub and gathering spot for events and activities, with an emphasis on human connection and interaction. It offers group workouts, in-store pop-up events, and networking opportunities.
Investing in Technology: The presence of digital devices in the physical store makes the information about a product readily available. Installing smart mirrors to make trying on clothes and make-up products efficient, giving salespeople smart devices that offer tips on what to pair with what or how to use specific products. These technological supports can reduce the risk of showrooming and result in a sale and returning customers to stores. RFID can help avoid stock-outs and overstocking, interactive digital signage and screens, self-service checkouts, and smart mirrors, all these technological innovations enrich customer experience in the physical store. Investing in click and collect, contactless payment, and warehouse management system could revive the physical store further. Digital technology is sure to bring additional innovations to retail, the key takeaway is that it is not just about the technology, it is about enhancing customer experience.
Salesperson more than just a salesperson: Technology is an important aspect of retailing but store associates are the most crucial and powerful asset of a physical store that can contribute to the success or failure of a store. A store manager or associate can convert a customer experience into a nice memory. When a customer visits a store in this internet-driven world, they are looking for experience along with the product and not a product exclusively (especially when they are not price-conscious). The store plays a crucial role here as it really connects the customers to the brand experience. When looking from a retail perspective, a meaningful moment with another human truly counts as an experience even though the online reviews and feedbacks provide vast information but do not equivalent experience. Therefore, it will be important to design environments and settings to accommodate customer needs in the best and most meaningful way by training and equipping the store staff to deal with the omnichannel customers.
Invest in the mobile app: Increased dominance of mobile devices has changed customer-purchasing behavior. As per the VP of Adobe, shoppers still use their mobile devices to shop even when they are at home during lockdown (instead of using a desktop computer). The mobile app is an ideal launching point to accelerate foot traffic in a physical store. Moreover, investing in a user-friendly mobile app is crucial for the omnichannel strategy that would smooth the transition from online to offline when customers are in the physical store. For example, Wegmans, an American supermarket chain has launched a scan function in the app that empowers customers to scan and bag their groceries as they shop, similar to Amazon Go. It is important for the retailer to unleash the power of the mobile app.
Synchronizing digital with a human touch: Technology should be the medium to create a great everlasting experience but it cannot just replace the interaction and connection. For example, Wishi, an online platform that connects users with professional stylists exclusively selected by the most famous fashion gurus. Customers fill out an online inquiry form describing themselves, after which the app matches the consumer to stylists. Stylists then roam the web putting together 'mood boards' and suggested looks for the user to select. Thus, synchronizing digital with experts to provide unmatched customer experience is the key to success in the omnichannel world.
Conclusion:
Ordering food online is easy and convenient but going to a restaurant and feeling ambience is an experience, streaming movies via Netflix is comforting but still, people like to go to Movie Theater. We can see and learn about anything on the internet but we still cherish the experience of going to a museum or exhibition. Similarly, buying stuff could be surely done digitally but if the store provides an exceptional experience of buying then it would be able to drive consumers to store. An actual visit to a store might not be the only reason for buying a product; it could be to experience new things and environments, to be pleasantly surprised by something unexpected, to enjoy an experience, or simply to pass some time with family or friends.
Online is where consumers go to buy, browse and compare, whereas physical store is where consumers go to get something beyond the actual product: to be entertained, to be educated and to explore new things. Physical retail is not dead by any means, consumers still enjoy shopping and interacting with products, trying on clothing and accessories, and smelling fragrances. Augmented reality can offer substitutes for these experiences, a technology can shows what an outfit would look like but it still does not give an idea of whether it fits or is comfortable. The role of brick and mortar store in the omnichannel environment is not just a transactional avenue but a brand storyteller, a social experience space, and a human connection point. To save a physical store, a retailer must convince consumers that it is worth their time and effort to visit the store. Maybe the traditional stores are dead but not the physical space of retail. Shopping has always been an important social and practical experience. In omnichannel retail, a physical store is a key channel, though omnichannel is a misnomer when used in the context of retail, as the retailer does not need to be present everywhere in terms of channels but the more correct term should be synchronized or harmonized channels. The harmonized retail conjoins the physical and virtual world.
Special thanks to Anita Mirijamdotter, Diana Chroneer, and John Jeansson.