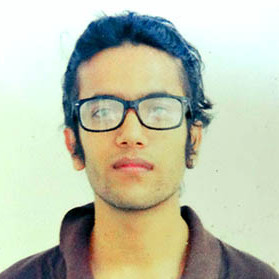 AWS-Institute for digitized products and processes
Hello, I am Shubham Jain ,Born and brought up in New Delhi, India; After high school, I started with an engineering degree in Computer Science form Rajasthan Technical University followed by a master's in Visual Computing from University of Nantes. During my master's, I worked on different aspects of immersive environments and Mixed Reality was the core of my thesis during the time. I love travelling and have worked in India, Thailand, France and now working in Germany to participate and contribute in the project 'PERFORM'. My previous works include working on Image quality and conducting psycho-physical experiments in immersive environments at Le Laboratoire des Sciences du Numérique de Nantes. Mixed reality and Immersive media is a fairly new and interesting area which has a huge possibilities of real life applications and to achieve that, studies needs to be done taking in account both the user and the developers of the system. I developed my passion for this subject easily and wanted to continue working on the same. Apart from working on Image quality, I worked on Raspberry Pi computers and Automation Systems in Thammasat University, Thailand and BK Birla Institute of Engineering and Technology, India during my Bachelor's degree and Master's.
I always wanted to be a researcher and also live in Europe and the project works for me in both of those aspects along with it being very closely related to the work I was doing in immersive media domain. When I am not working in the laboratory, I like playing music, travelling to new countries and regularly adding new hobbies/passions to persue, skateboarding being the recent.
Recent Posts about Shubham
Shubham Jain (ESR 14) and Daniel Mora (ESR 13) started their secondment at Johannes Keppler University in Linz, Austria. Both the ESRs are enrolled in the university as Ph.D. students…