The European Retail Startup Night on the the 19th of June was hosted by the Austrian Handelsverband (trade federation) in order to give start-ups, investors and corporates in the retail sector a platform to share their insights. The event offered various interesting speeches on topics like the future of retail, communication between corporates and startups in the retail industry and cross-country collaboration of Austrian and French retail start-ups.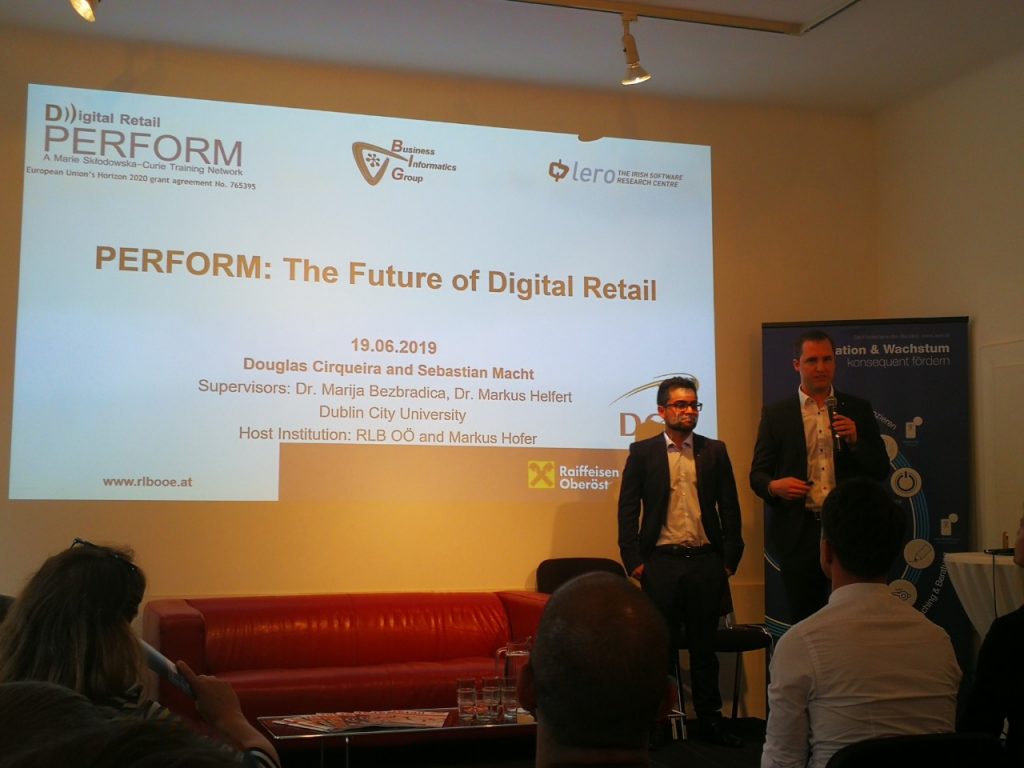 Douglas Cirqueira and Sebastian Macht, who are both affiliated with Raiffeisenlandesbank and Dublin City University, got invited to present their research to the retail enthusiastic audience. Douglas Cirqueira presented his vision for the future of explainable AI in fraud detection. Sebastian Macht explained how service-dominant logic might influence retailers ways of thinking about services and doing retail business.
The evening was rounded off by a casual get-together which offered more opportunities to explain the PERFORM project to an interested audience of practitioners.