Hi there! My name is Artem, I'm ESR #7 from Ukraine. This was my second trip to Ireland, but nonetheless, I was very excited and looking forward to meeting other students and professors.
I arrived on Saturday, September 8th, late in the evening and on Sunday I had a chance to meet Gültekin, who is ESR #12, in the city center. Gültekin told me much about his first impressions, ideas, and expectations and we spent a good time walking around the city center, discussing our future study plans and aspirations.
On Monday, September 10th, I officially started my exciting and challenging journey at DCU as a Research Assistant. Oksana, who is a project manager of the PERFORM program, welcomed me very warmly when I arrived and took me and Gültekin to have a quick walk around the University campus. She also helped me resolve some administrative issues, such as receiving a staff ID card, getting registered in a library, etc. and gave me valuable information regarding further steps at DCU.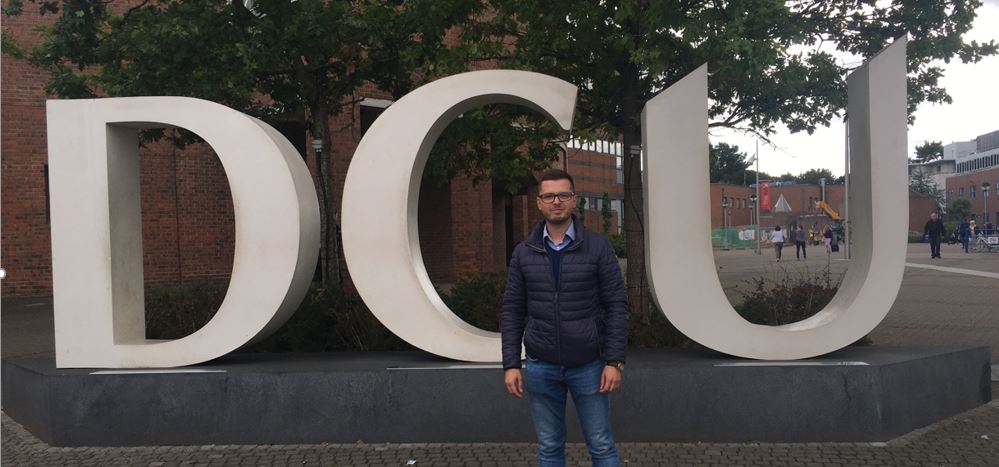 After we came back, I had a chance to meet the second- and third-year PhD students. All the guys are from different countries and they all welcomed me very friendly and benevolently. I was indeed amazed by their open-mindedness and readiness to help and assist with any study or personal issue I might have had.
I and Gültekin had a quick meeting with professor Marija Bezbradica and Dr. Markus Helfert. Dr. Helfert was away at that moment so he joined the meeting online.
At the time being, we are still awaiting Rehan, who is about to come soon.
The first week was mostly devoted to resolving various organizational issues and from Monday, September 17th, I will start getting deeper into the work. I wish everyone all the best with their projects and wish we could preserve this wonderful and warm atmosphere which we have now.